10 reasons why creating a LinkedIn profile, as a student, will help your career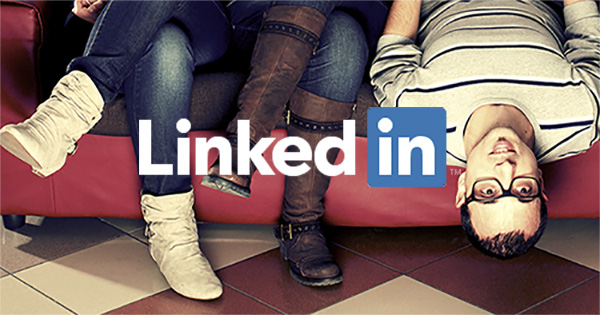 Students and recent graduates are the fastest growing demographic using LinkedIn. So, what does this mean for you?
Well,as this is a widely known fact within the LinkedIn community, many graduate recruiters are not only using the platform to post jobs; they're searching for candidates, building relationships with them and even vetting them prior to an interview!
Here are 10 reasons why it's time to create your very own LinkedIn profile:
1.You can showcase and evidence your skills, knowledge, work and educational experience and achievements through your LinkedIn profile even including examples of your work in the form of videos, images, documents and presentations.
2.You can use LinkedIn to search and apply for1000s of internships and graduate jobs.
3.Get career inspiration and explore a wide-range of different career paths by using LinkedIn's Alumni Tool to search for70,000 Leeds Beckett Alumniincluding those who studied your course.
4.You can use LinkedIn to build relationships with people and grow your professional network. Did you know thatup-to 60% of jobsare found through networking?
5.You can become more commercially aware by following the companies and organisations that you are interested in working for.
6.You can keep yourself updated with developments in the industry that you may want to work in by joining groups and finding out what people in those industries are talking about.
7.You can have greater control over your digital identity i.e. - the information that comes up when people and employers 'google' you name.
8.You can manage your relationships in a more career-focused environment. Facebook may not be appropriate for many of your contacts.
9.You can build your credibility through the endorsements and testimonials that LinkedIn allows your contacts to leave on your profile.
10.You can use LinkedIn to demonstrate your communication skills by commenting on posts, providing status updates and using LinkedInPulse to blog.
LinkedIn has a range offantastic resourcesto help guide you through creating and enhancing your profile – and ultimately getting the most out of this essential platform.
If you're worried about being bombarded with information, emails and contacts, don't be. You can control how much information you get from LinkedIn so you are not overwhelmed when you first start.
LinkedIn has over 400 million users globally, including over 40 million students and recent graduates. Are you still sure LinkedIn is not for you?
Remember we are here to help Leeds Beckett students and graduates with all things career-related. Whether it's deciding what to do next, thinking about further study, starting a business, finding a job or work experience or help with CVs, applications, LinkedIn profiles and interviews, or anything else,talk to us to find out how we can help you.