5 easy and creative ways to improve your employability whilst still at uni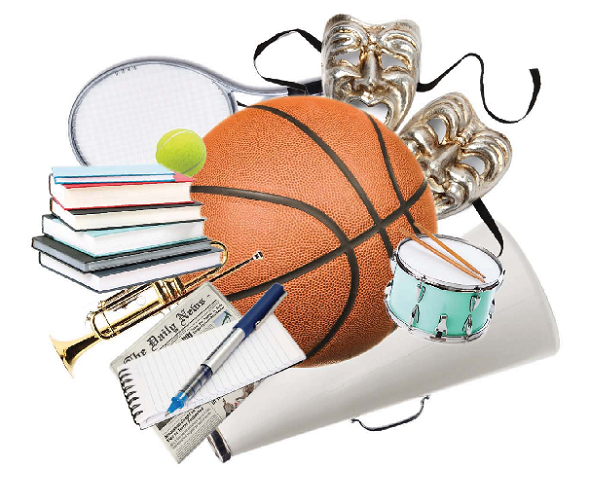 Graduates in recent years have found that the jobs they want to apply for require experience, but to get that experience they first need to secure the job. It's the classic catch 22 situation many graduates find themselves in once they've left the security and serenity of student life. And it's one that is best avoided by going the extra mile and getting the experience you need during University. Take a look at our own resources to see what's on offer here at Leeds Beckett:
But don't just take our word for it - here's what the Milkround careers website has to say:
Here are five easy and fun ways to bolster your employability whilst studying.
1. Clean up your/create new Social Media accounts
Ok so the chances are that you've had a Facebook account for some years (unless you've been living under a rock, that is). The problem is, your social media accounts are a representation of you online. Any future employers will not be impressed when they access photos of that night in the Student Union when you and your friends discovered that glitter, neon paints, and tutus make a great ensemble. Thankfully, Facebook and other social media platforms do have the function of making your profiles private, and we recommend that you use this function at the very least. To go the extra mile however, why not create a new set of professional social media accounts alongside your personal ones. Employers worldwide are realising the potential that Social Media brings to business, and demonstrating your social media skills through professional Facebook accounts, Twitter and LinkedIn pages will stand you in good stead.
2. Blog
University is the perfect breeding ground for students to develop coherent arguments about anything and everything. Why not write these arguments down? Being able to demonstrate balanced arguments in regular posts is a sure win for employers. There are very few students who have the commitment to create an original blog with regular original entries.
You can write about whatever you want (although declaring your adoration for Justin Bieber and Beanie Babies is less appealing to employers than showing passion for something more academic and professional). And if you want to earn some extra brownie points, then why not pitch some of your ideas to Editors at companies, or maybe even the national newspapers. Who knows, you could even become a regular contributor.
3. Join a society/sports team
When you apply for a role, the employer needs to find out two things. The first is whether your skills match the job on offer, but often more importantly, they also need to establish whether you as a person will effectively slot into the position with existing employees. Joining a society gives you the opportunity to demonstrate passion, initiative, teamwork, and people skills, to name a few. All these are skills that employers will find enticing. Not to mention you'll also make friends and have a ton of fun. If there isn't a society for you, then why not create one yourself? (Your Student Union will be able to allocate a budget to help you out).
4. Stop Motion Video
Employers view hundreds and sometimes thousands of CVs when they advertise graduate positions. Making a creative stop motion video like this is a really eye catching way of setting yourself apart from the rest. It really shows initiative and your creativity to the employer. Even if you have no video editing experience, you can soon get to grips with making a simple but effective stop motion. All it takes is a bit of patience and commitment. You'll be amazed by the results, and more importantly so will the employers.
5. Volunteer
You may have noticed an emerging theme here. It's all about showing initiative and passion and if there's one sure fire way to showcase these attributes, it's volunteering. If there's a cause you're passionate about, then there's almost certainly going to be a voluntary opportunity for you. If you're fresh out of ideas or are not passionate about a particular cause, then head down to your University careers department. They will have a list of local companies that are offering internships where you can develop your talents for countless professions.
If for any reason your University careers centre doesn't have a list of internships, then searching online is your best bet. Milkround and the Graduate Talent Pool are good places to start.
This post is by Luke Harper, a Digital Marketing Executive at WhatUni in the United Kingdom.
| Related articles: | Browse jobs: |
| --- | --- |