Annual Careers Fair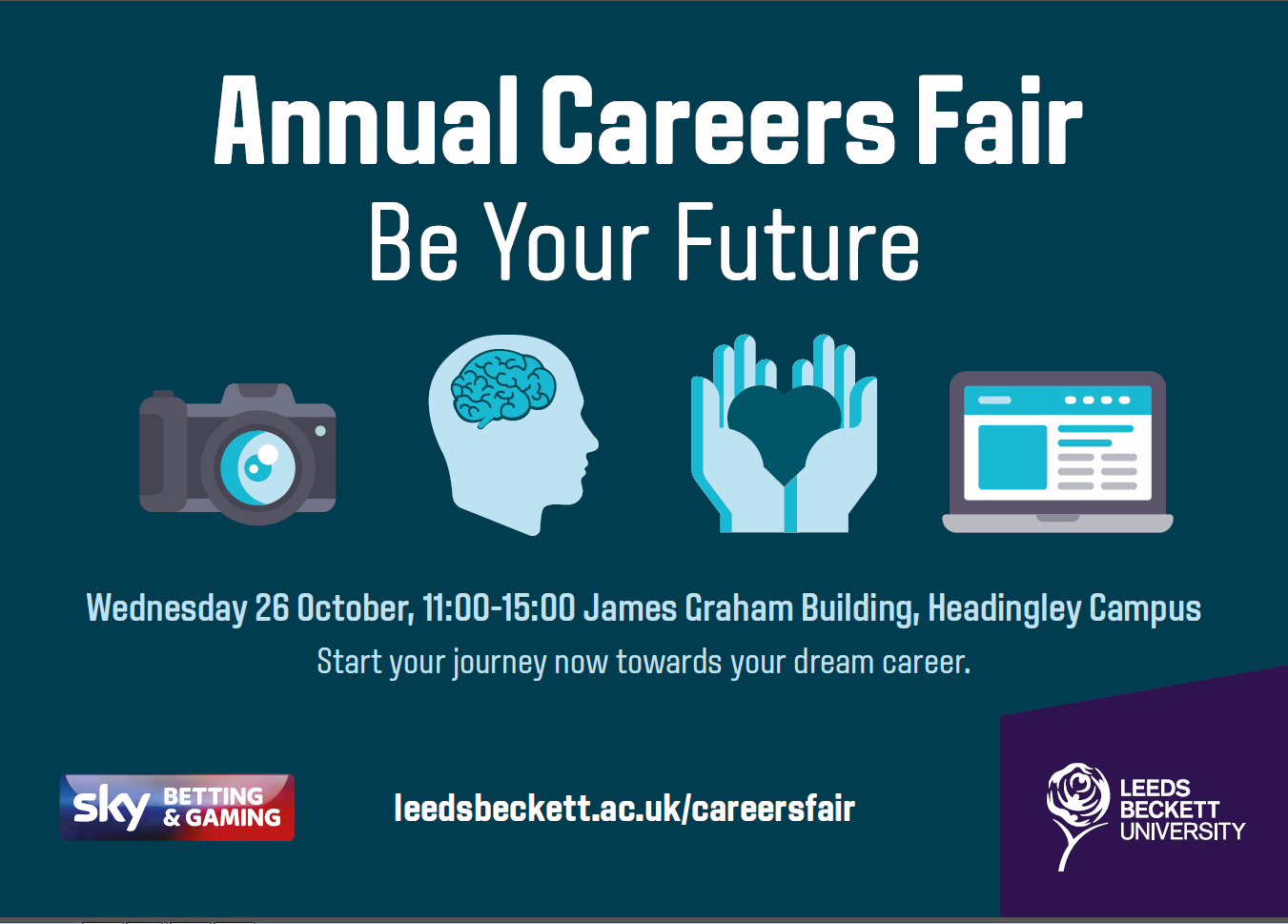 Our fair is open to all students and graduates and our exhibitors will be keen to talk to you no matter what year of study you are in or what degree discipline you are studying. This is our biggest event of the year with three rooms of exhibitors, each with a different theme.
Be Employable
Visit the Great Hall and meet national and global employers such as M&S, IBM, PWC and Teach First including a range of small and medium sized organisations, all offering graduate schemes, placement opportunities and work experience.
Be Inspired
Drop by the Jubilee Room if you are looking for something a bit different, have passion for social enterprise and want a career with the chance to make a real difference to the lives of others. Meet with a diverse mix of charities and not-for-profit organisations to find out about paid and voluntary work in community development or the third sector and get advice for building a career with a conscience, including global opportunities. From teaching English in Japan to volunteer sports coaching in South Africa and health and social work in Nepal, we can advise you how to search for reputable organisations abroad or in the UK with an international aspect and how to access 12 week fully funded government volunteer programmes abroad.
Be Your Own Boss
Come to the Acre Room if you are considering starting a business or becoming self-employed or freelance after graduation and speak to the Enterprise Academy to find out how we can help you explore and develop your business ideas. We have supported over 200 student businesses, awarded over £170,000 worth of grants and provided endless amounts of free mentoring and advice to current students and graduates for up to five years after graduation.
When: 11:00-15:00, 26 October 2016
Where: James Graham Building, Headingley Campus
For further information and to see which employers are attending, see our website.