Job Shop Talent Pool - Applications Opening SOON!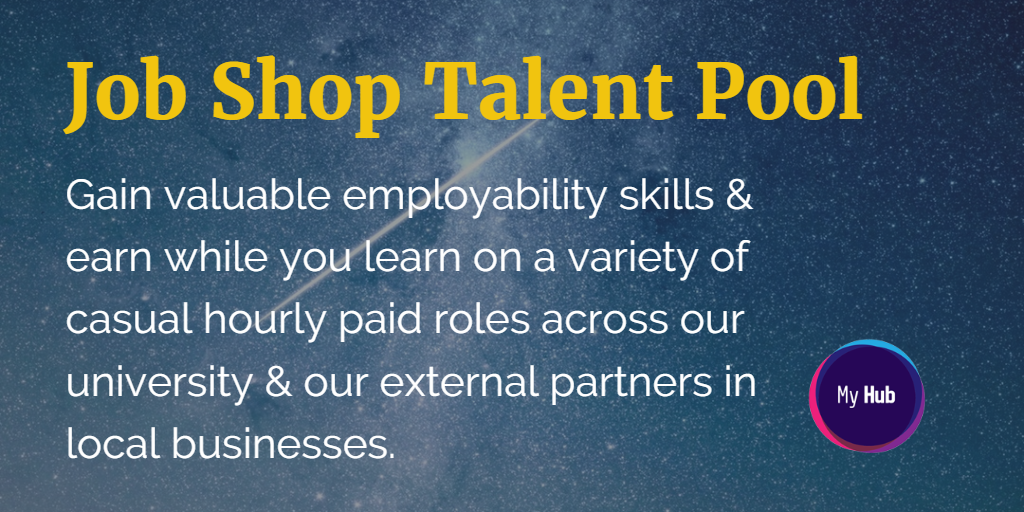 The Job Shop is Leeds Beckett University's own valuable resource for placing students and graduates into paid casual work. By being part of our talent pool you will gain valuable employability skills and earn while you learn on a variety of casual hourly paid roles across our university and our external partners in local businesses.
We will be recruiting shortly to top up our talent pool for our casual and graduate vacancies:
1st - 31st May
Our May recruitment cycle, will focus on final year students looking for graduate roles in industry and the many summer time roles we have throughout the University, and beyond. Applications will be open to Level 6 & 7 students ONLY.
1st - 30th June
Applications will be open to ALL students
For more info and the MyHub application link see:
leedsbeckett.ac.uk/studenthub/jobshop/