Be Part of a Scientist Training Programme (STP) with A Part Time MSc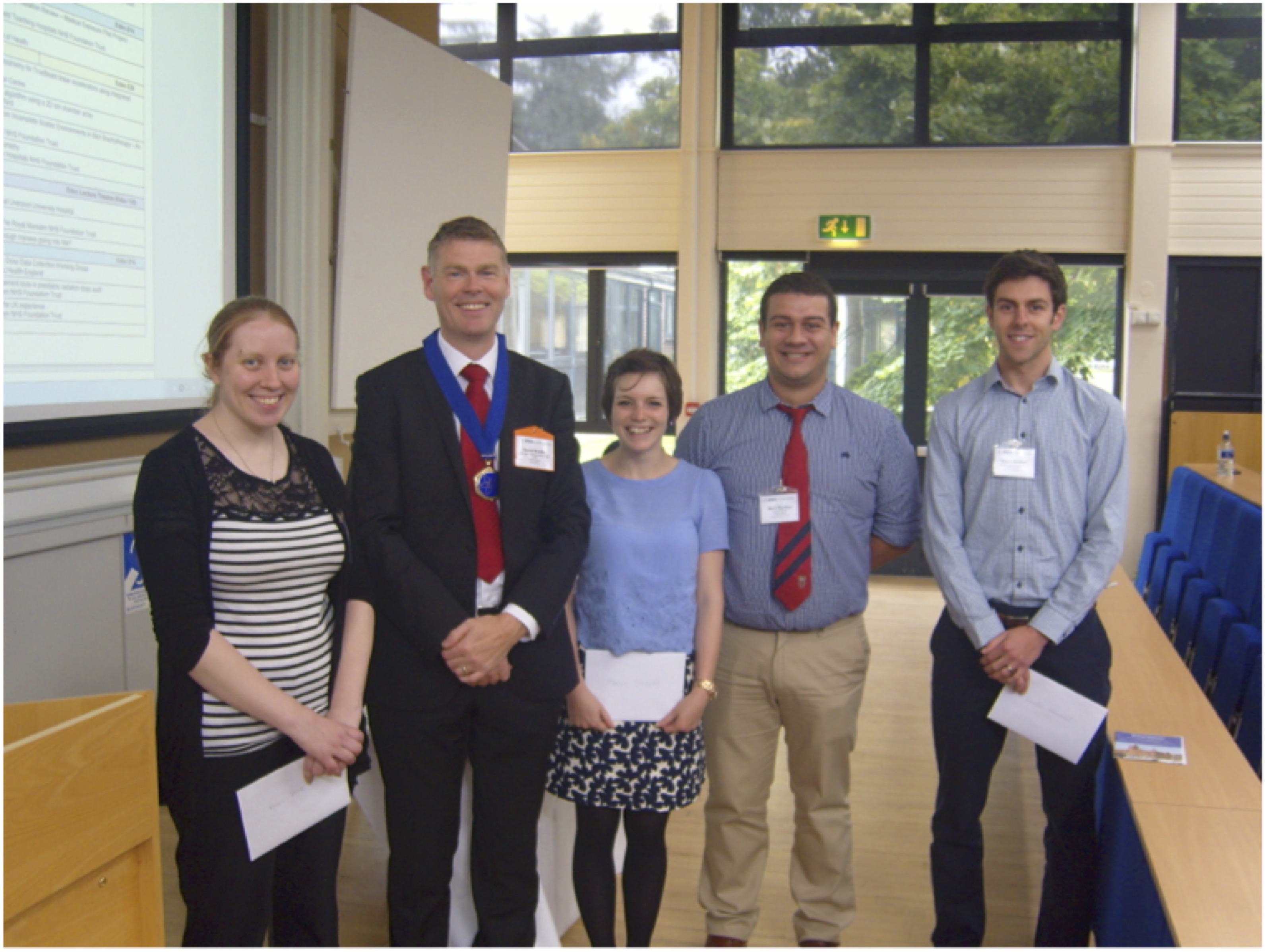 The Scientist Training Programme (STP) is a three year training programme that includes work-based and academic learning. Whilst on the programme you will also complete a part-time master's degree at the university offering your chosen specialism. The aim of the STP is to attract, select and retain the very best people to clinical scientist posts. Find out more on the NSHCS website.
Eligibility
To apply for the programme you must have an honours degree (1st or 2:1) in a pure or applied science area relevant to the specialism you are interested in. If you achieved a 2:2 in your degree, you would also be considered if you also have an MSc or PhD in the specialism you wish to apply for. Evidence of research experience in the form of a higher degree or equivalent evidence of a scientific/academic basis is desirable.
Students can apply for specialities that are different from their own degree discipline (e.g. a genetics student applying for audiology, or sports scientist applying for microbiology), but it is up to the applicant to be able to prove their ability and interest in their specialism of choice. You can find further information about eligibility and accepted qualifications on the Health Careers website.
Gaining relevant work experience
Ideally, you need a combination of research, clinical and caring experience.
Resources
Here are some resources with more information about the roles and to help you find relevant work experience:
•https://myhub.leedsbeckett.ac.uk/docs/148/Biomedic...
•http://www.leedsbeckett.ac.uk/connecting-with-empl...
• https://www.ibms.org/estudents/go/careers/workexp
•https://www.healthcareers.nhs.uk/i-am/considering-...
•http://www.nshcs.org.uk/stp-recruitment#Essential
•https://leedsunicareers.wordpress.com/2015/12/14/h...
•http://www.theguardian.com/careers/healthcare-scie...