What do students and graduates need to know about LinkedIn?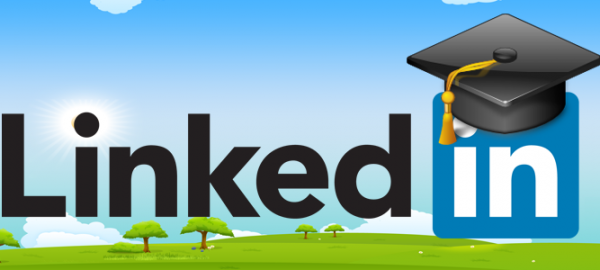 1. You can showcase and evidence your skills, knowledge, work and educational experience and achievements through your LinkedIn profile even including examples of your work in the form of videos, images, documents and presentations.
2.You can use LinkedIn to search and apply for 1000s of internships and graduate jobs.
3. Get career inspiration and explore a wide-range of different career paths by using LinkedIn's Alumni Tool to search for 70,000 Leeds Beckett Alumni including those who studied your course.
4. LinkedIn provides you with a wealth of professional connections to build relationships with people and grow your professional network. Did you know that up-to 60% of jobs are found through networking?
5. You can have greater control over your digital identity i.e. - the information that comes up when people and employers 'google' you name.
6. You can manage your relationships in a more career-focused environment. Facebook may not be appropriate for many of your contacts.
7. You can use LinkedIn to demonstrate your communication skills by commenting on posts, providing status updates and using LinkedIn Pulse to blog.
LinkedIn Profile Checklist
It is absolutely crucial to ensure that your profile fully showcases and reflects your personal and professional skills, experiences and talent. In order to get this right make sure you include the following in your profile:
Name- make sure that you upload a professional picture of yourself not mirror selfies.
Photo – adding an image increases your visibility by 40%
Headline
Summary – This is your first impression or window to the employer so please make sure you get this right our careers consultants can help you to write this.
Visuals- visual content is much more appealing, this could be videos, powerpoint, poster or anything you have designed or created as part of your academic and professional activity.
Customised URL
Education/Qualifications
Professional Experience – include all work experiences including part-time work and placements.
Endorsements- are a great way to increase your visibility and interactions, however, be genuine and ask your colleagues and friends to endorse you for the right skills set.
üRecommendations – ask your employer, fellow colleagues or lecturer to give you recommendations as this will allow employers to hear about your from the people you work with in the professional and academic environment.
Volunteering Experiences – Employers value people with dynamic work experiences especially volunteering and the ability to operate outside your conform zone so please include any volunteering or extra curriculum activities which you have contributed to.
Groups- search the groups relevant to your industry and participate in online discussions and community to engage with people in your industry.
üCompanies- follow companies and organisations that you are interested in working for and gain access to employee list, regular updates and news.
How to do this?
We have developed a comprehensive step by step guide to help you achieve all of the above and an effectively appealing LinkedIn profile. Please refer to LinkedIn Guide to Achieving Profile Perfection.pdf (access via myhub).
Our careers team can offer you bespoke one to one or group workshop on creating a LinkedIn profile please get in touch on the contact details below.
How to keep up?
Interactive Video Guides
LinkedIn has a range of fantastic resources to help guide you through creating and enhancing your profile – and ultimately getting the most out of this essential platform.
Check out the online Guide especially designed for students and graduates https://university.linkedin.com/linkedin-for-students
Need more help: MyHub is home to a wealth of careers resources, Search for Social Media in Careers FAQs. You can also book careers appointments and view vacancies, events and resources.
Telephone / Email0113 812 5995 (City Campus) or 0113 812 7335 (Headingley Campus)careers@leedsbeckett.ac.uk Follow us on social media
Keep up to date with careers news and eventsFacebook (LeedsBeckettCareers)Twitter (@BeckettCareers).